Lately I've been having a bit of unnecessary stress and drama clouding up my thoughts and emotions.  I've hypothesized that this stress and drama that seems to be following me around is mainly coming from a single source: boys.  Now this post isn't to say that all boys are bad and I've never met a decent man and blah blah blah.  Not at all actually.  I know plenty of amazing guys and I'm sure they'd make wonderful significant others.  However, either those guys do not wish to be MY significant other, or I don't wish to be theirs for one reason or another.  So this week I decided to go on a bit of a male cleanse.  I sound crazy, I know, but I figured it'd be great to focus on myself for a few days.
Not only did I stop talking any prospective love interests, but also guy friends of mine.  I don't know about anyone else, but sometimes I really think that guys can be a million times more dramatic than girls ever will be.  The stereotype that girls are so emotional and drama-filled is pretty insulting considering a lot of guys I know are the ones that love to stir the pot.  One of my guy friends in particular ALWAYS has some shit to vent or complain about to me.  Every. Time. We. Talk.  And to be quite honest it gives me second-hand stress just hearing about it.  So, what did I do this week?  Blocked his number.  That in itself was a weight off my shoulders because for a whole 5 days I didn't get dragged into his life full of girl problems and fights.  I may sound like a shitty friend but trust me.  It literally improved my mental clarity.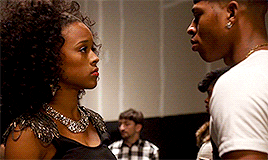 Now we get to the "love interests", as mentioned before.  For the first day and a half, the guy that I have been into for the past couple months, let's call him Andy, sent me snapchats and texts, even tagged me in memes on Instagram.  Yes, I opened them because the suspense was killing me (I'm ridiculous) but by the second day he basically stopped.  I was fighting the urge to reply, and realized most of the time it was because I was bored or lonely or a combination of the two.  By day 3 I was itching to answer, just to at least let Andy know I wasn't angry or upset with him, but I stood my ground.  Now just put yourself in this position for a second.  Imagine the guy or girl you really like has been texting you for a couple days, and you're just watching the messages come in but not replying.  Kinda felt powerful to be honest, but also felt anxious and frustrated.
So basically this week I realized it's not natural to stop talking to people that you want to talk to, but it definitely is nice to give it a break and not be attached to your phone 24/7 because you're dealing with other people's drama and sometimes even making it your own.  I took it to an extreme and I probably should have just limited myself to a certain limit of interaction a day instead of ghosting completely because instead of focusing solely on myself, my unanswered messages were in the back of my head.  Cold turkey was not the way to go, but it was an interesting experiment to say the least.