With Halloween around the corner, this week I decided to do a challenge to get in the spooky szn spirit.  Ever since I was a little girl, I've always loved scary stuff.  My dad used to always bring me to haunted houses, haunted hayrides, and to see the scariest movies in theatres.  As I've gotten older, although I still love the thrill of spooky things, I haven't taken advantage of all the fun things I could do around Halloween time.  So I thought this week was a great time to try and experience something Halloweenie every day.
Day 1:  Tonight, I made my friends stay in with me and watch a scary movie.  This may seem like a simple thing to do, but some people don't have the same love for scary movies that I do.  We chose the movie "Would You Rather", and if you've ever seen it, you know its brutal.  It was even a bit much for me.  My friends that hate scary stuff were literally screaming the entire time and asking me what the f*** is wrong with me for enjoying stuff like this.  Not a bad question, honestly.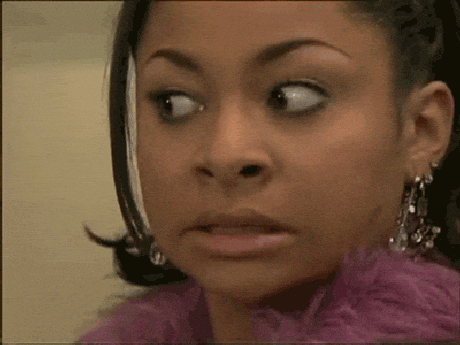 Day 2: My friends and I decided to do something a little less terrifying today and go to a pumpkin patch.  This is also something I used to do every year when I was younger, but ever since I came to college the tradition isn't really alive for me anymore.  Although this tradition isn't as exhilarating as the spooky stuff, there will always be something so satisfying about finding that perfect pumpkin to bring home.  There was also a haunted hayride at this pumpkin patch that I wanted to go on but my friends talked me out of it (babies) so I settled for the boring ass regular hayride.
Day 3: Today we had an event at my sorority house where we painted pumpkins with potential new members.  This was fun because we dressed up in fall clothes and drank apple cider and were being festive af while still having a recruitment event where we could talk to new girls and make new friends.  Although this type of thing could be ~spooky~ if you end up talking to the wrong girl, I had a great time doing something in the holiday spirit that I normally would never do on my own.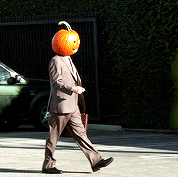 Day 4:  I've always wanted to go to a legit haunted house, not just those little pop up ones that I went to in my hometown when I was a kid.  So I booked my friend that ISN'T A HUGE BABY and I tickets to this place called Brighton Asylum.  Basically I just researched scariest haunted houses in NJ, and this place called itself "the scariest place on earth" so obviously I was intrigued.  Yo… this shit was wild.  I've been talking like I'm some big macho man who isn't scared of anything but lemme tell you I was screaming at the top of my lungs the entire time.  Half out of pure fear and half out of laughter and excitement.  Each attraction was something unexpected and scarier than the last.  This was definitely the most fun night of my challenge.
Day 5:  Today I didn't do anything really Halloween related other than get dressed up as a vampire and go out, but I reflected on how much fun this week was and how I should get more festive during the holidays and actually celebrate, because it makes it so much more enjoyable.  The past couple years I didn't do anything to make Halloween more fun other than stress out over finding cute costumes and going out, so I'm really glad I took this week to find amusement in the other aspects of this time of year.