It's reached that time of the semester where we could all use some serious self-care.  A lot of the time we forget about how important it is to take care of ourselves in the midst of balancing school work and a social life, all while attempting to get enough sleep to function throughout the day.  I know for me this balance can get super difficult, and I decided to take this week to show myself a little love.  If you're a college student you probably know how it feels to stay up until the wee hours of the morning studying for an exam, or wake up with an unbearable headache because you had a little (or a lot) too much Smirnoff the night before.  It's so important that we put our own physical and mental health before these things, although it can be hard to find the time or motivation.  Every day of this challenge I did something for myself that I normally don't take the time to do because I am too busy focusing my time and energy elsewhere, or I'm trying to save money for food (lol).
Day 1:  Last year I lived on Livingston campus and always saw ads for their massage services as well as threading, so I decided to try them out and made an appointment for a 60 minute massage in between my classes.  Normally the price is $65, but for students the discount it to $45, which in my opinion was well worth it.  I felt so relaxed afterwards, and decided I might as well get threaded too, for only $5!!  That's seriously unheard of.  It's not every day that we do this type of thing for ourselves and their prices really are the best you're going to get for those services.  I highly recommend treating yourself to a Livi pampering sesh.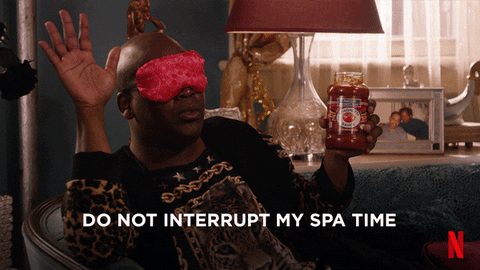 Day 2:  Today I had work, and it dawned on me that I've worked at a salon for 6 months and have never once gotten my hair blown out, even though I have the option to do it for free.  At the end of my shift the salon wasn't busy and I asked my boss if he could give me a quick blowout… game changer.  I felt so pretty and put together for the rest of the day, and my self-esteem and mood was just crazily increased.  I know this sounds dumb, but changing an aspect of your appearance in some way really can be a stress reliever and a mood booster if you're feeling overwhelmed and in need of a change.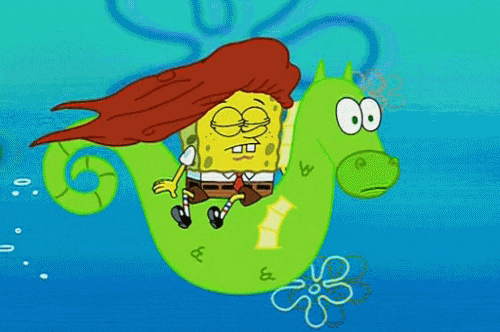 Day 3:  There's seriously nothing better than a good spa night with your girls.  In high school me and my friends used to go to Walmart and buy a bunch of cheap face and hair masks and snacks and have ourselves a time.  Obviously it isn't always easy to find the time for that now, but tonight all my friends cleared their schedules and we did it.  We may or may not have added some wine to the equation as well (recommended).  This was my favorite night of the challenge because although it's important to make time for yourself, it's so much more fun when you have your favorite people to enjoy it with you.
I only did this challenge for 3 days because it really isn't practical to do these things on a daily basis, but the 3 days really did make a huge difference.  It put into perspective how important it is to put school and other stressors to the side for not even an hour, at least once a week, and focus on your well-being.  After this challenge I felt more focused and motivated to do the things I have to, knowing that I did some things for myself.  I seriously recommend trying at least one of these things out because we all deserve some downtime whether it's alone, or with a group of our closest friends and a bottle of Barefoot.